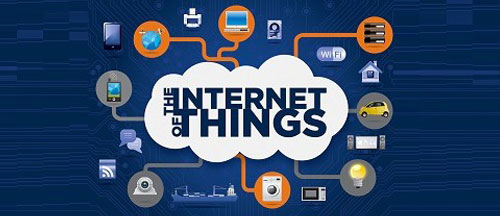 You thought the Internet of Things was already growing fast, but it's about to explode; the 1.2 billion connections across the globe in 2014 that fall into Internet of Things territory will become 5.4 billion connections in 2020.
In a recent report  "State of the Market: The Internet of Things 2015," Verizon and partner ABI Research broke down the world of Internet of Things, exploring the technology's benefits and opportunities.
If you did not already know, the Internet of Things refers to machine-to-machine technology enabled by secure network connectivity and cloud infrastructure to transform data into useful and actionable information for people, businesses and organizations, Verizon said in its report.
The Internet of Things is being leveraged to grow revenue and increase profits, and the public sector is gearing up for it as well. Verizon found that the number of machine-to-machine connections related to the public sector increased by 46 percent from 2013 to 2014.
By 2025, Verizon predicts that organizations that use Internet of Things extensively in their products and operations will be up to 10 percent more profitable. For contractors, these organizations will be your customers looking for ways to gain efficiencies and lower costs.
The report points out three areas of application that contractors should keep their eyes on: smart cities, energy and health care.
Smart cities are a staple of a healthy economy and international competitiveness, the report said. They also save state and local governments money and energy.
Examples are energy-efficient smart streetlights, car sharing and smart parking. The cost savings from these projects enable state and local governments to fund bigger projects like tackling pollution and upgrading infrastructure like roads and subway systems, the report said.
The energy sector, the Verizon report said, is home to a number of organizations that face regulatory requirements, large fluctuations in prices and increased merger and acquisition activity, making them prime candidates for Internet of Things adoption.
Examples are smart grids that save energy regionally, or smart meters that improve energy management.
As for health care, wearable devices that monitor vitals can help elderly people remain independent for longer, improving their quality of life and cutting the cost of social care, the report said. Internet of Things-enabled devices can also play a role in preventative medicine.
With each Internet of Things application, there is a need for good networking, strong cloud solutions, and improved security.
With 5.4 billion connections in 2020, there will be a much greater reliance on networks. The data gathered by these connections will need to be stored reliably and securely and be accessible by people and systems via the cloud. Lastly, every device, sensor and connection is a potential risk to a system because if it is compromised, criminals can wreak havoc on major infrastructures, Verizon said.
That's where you come in.
By Mark Hoover – washington technology