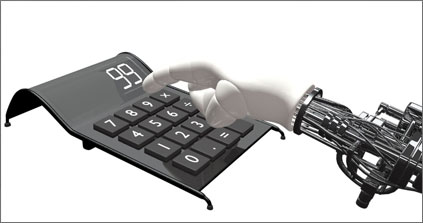 An effort to get people better boots may say much about the future of artificial intelligence in the business world.
The company doing the work, called Sentient, based in San Francisco, has used a version of advanced AI to build a visual search service for Shoes.com, an online footwear company based in Vancouver, Canada. The service, available on its Canadian site, is to go live Tuesday.
While it is – at least for the moment – limited to retail, over the long haul the technology could demonstrate how important it is for companies to be sitting on vast warehouses of information.
Customers browse pictures of shoes, choosing a favourite type among a dozen images, which leads to a dozen more images, searching for the look someone is after. An initial page of boots might lead to a page with more low-cut items over high, or laces over buckles. The next options could affirm those choices. Or the search could go off in another direction.
From a sales point of view, it could be considered the next step in the AI of personalisation. Typically, personalisation relies on historic associations, or the familiar "customers also bought" suggestion. In this case, the computer is looking at 100 or more factors, and trying to judge how someone feels about them in real time.
"What makes this attractive is that people can get to the shoe they love without knowing what brand it is," said Roger Hardy, chairman and co-founder of Shoes.com. "If I told you there was an Italian company with the perfect heel, toe and lacing for you, but didn't know the brand, it wouldn't do you any good."
In early customer tests, Hardy said, the AI increased sales, though he declined to say by how much.
This kind of search means a catalogue must offer shoppers many choices if it is to work. That means that for the system to work, Hardy and others will have to keep a huge inventory of images and changing styles on hand, and be able to ship from all over the world, since producers are everywhere.
"You'll see brands become hot a lot faster," he said.
Sentient's AI is based on something called "dynamic ontology," which means that insights and actions are determined based on how the situation appears in the moment. In shopping, that is someone's taste as they browse. For financial trading, where Sentient is experimenting with several million dollars in US equities, it might mean using recent price movements among a constellation of stocks to predict where things will go next.
"You can imagine this as the ability for a system to understand complex interrelated data at any moment," said Antoine Blondeau, Sentient's co-founder and chief executive. "It's about figuring out what matters right now."
Of course, "what matters" has a lot to do with what can be captured inside a computer. Five years from now, Blondeau said, the trading product "will look at social feeds, government filings, all the TV and radio in the world."
Sentient has also worked with Saint Michael's Hospital at the University of Toronto on tracking patient care. In early results, the system appears able to look at a patient's vital signs and predict 30 minutes ahead of time the onset of sepsis, or the body's overwhelming response to an infection, which can result in death.
"Patterns involving specific patients are still hard to establish," said Muhammad Mamdani, director of applied health research at St. Michael's.
While the results looked good, Mamdani warned that deploying AI in medicine is still a long way off. "You have to see it used outside of a test environment. We're a slow, conservative environment – knowledge transfer is a problem in health care."
Since its founding in 2008, Sentient has received $143 million (roughly Rs. 945 crores) from investors including Tata Communications, and the Hong Kong billionaire Li Ka-shing. It relies on its own computers, but even more on machines temporarily unused, like computers at a video gaming parlor in South Korea when it shuts for the night. In all, it uses 2 million computing cores, amassed from 4,000 locations.
New York Times News Service